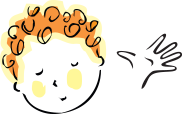 Wish Upon a Cure
David P. Campbell Foundation for Pediatric
Mitochondrial Disease Research
Wish Upon a Cure - Supporting a cure for a Mitochondrial Disease called Leigh's Syndrome
Wish Upon a Cure is a non-profit (IRS Federal non-profit 501(c)(3)) working to support efforts to cure Leigh's Syndrome. Your support can help further this cause.

About the Cause / David

David Campbell
The Foundation is named for David Campbell, a red-headed, blue-eyed little boy, who, at three and a half years old, died from a mitochondrial disease called Leigh's Syndrome.

Leigh's Syndrome affects the important areas of the brain that control breathing, eyesight, appetite, blood pressure, and the ability to walk. The effects of Leigh's prevented David from walking on his own, but for most of his life he successfully battled many of the effects, not losing his sight or the ability to breathe on his own until the last few weeks of his life.
---
Childrens Stories

Where do we get our inspiration

Anna Grace McMullen
Anna Grace McMullen lives at home in Western Maryland with her mother, father, and two brothers. Loving grandparents, aunts, uncles, and 8 cousins surround her. She is a very happy girl, who loves to be around family and friends. Her favorite things are watching Barney, playing outside, and swimming.
---
News
Vitamin B1 (Thiamine Mononitrate) and Leighs disease

2019-3-7
Vitamin B1, which a vitamin found in food and used as a dietary supplement. As a supplement, it is used to treat and prevent thiamine deficiency and disorders that result from it, including beriberi, Korsakoffs syndrome, and Korsakoffs psychosis. Other uses include maple syrup urine disease and Leighs disease. More information can be found here.
---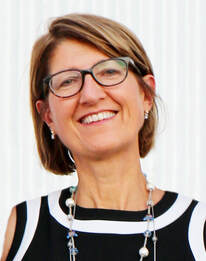 We are sad to annonounce the passing of Wish Upon A Cure Team Member; Jane Alison Lehmann 
1961 (Canberra, Australia) - 2019 (Orange County, USA) Jane passed away suddenly and unexpectedly on January 21, 2019. With her were her three cherished boys Augustus Peter Gavin, Edward Walter Lehmann and Henry Martin Anthony; her husband ol 30 years and companion of over 40 years, Peter Shalron; and a small group of some ol her many, many friends. 
Jane is also survived by her mother Marie Lehmann, her sister Ann Wynn, and Ann's family. 
Jane was active in many communities. She was an attorney by training, a public school advocate, an orange county business woman, personal historian, filmmaker, blogger, feminist, health maven, volunteer, and exercise nut. She was also a sweet, wise, and tireless friend, a tiger mother, a loving and dutiful daughter, and the best companion to Peter. 
A celebratlon of life event will be held at the Lake Mission Viejo Clubhouse on February 17, 2019 at 4:00pm. Please contact her son Henry on 949-357-4631 to be placed on the guest list. A page for Jane has been set up on her cooking website: ShafronChef.com/OurJane. 
Have a similar story to share?
Click here to let us know so we can all work to find a cure for Mitochondrial Disease:
Click to Share Your Story