Return to Home
Donate
Help Our Cause
ABOUT US
The Foundation is named for David Campbell, a red-headed, blue eyed little boy. who, at three and a half years old, died from a mitochondrial disease called Leigh's Syndrome.
Our Vision
Goals
Achievements
Sponsors


News
Related News
Press Center
Past Press Coverage
Newsletters


More Information
News pertaining to mitochondrial disease
Vitamin B1 (Thiamine Mononitrate) and Leighs disease

2019-3-7
Vitamin B1, which a vitamin found in food and used as a dietary supplement. As a supplement, it is used to treat and prevent thiamine deficiency and disorders that result from it, including beriberi, Korsakoffs syndrome, and Korsakoffs psychosis. Other uses include maple syrup urine disease and Leighs disease. More information can be found here.
---
An existing drug may have therapeutic potential in mitochondrial disease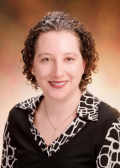 2019-2-26
Marni J. Falk, MD, at Children's Hospital of Philadelphia (CHOP) and colleagues have been systematically evaluating a variety of drug candidates in search of possible treatments for mitochondrial RC disease. They recently found, for instance, that an antioxidant called NAC (short for N-acetylcysteine) showed encouraging preclinical resultsin animal studies. Because cysteamine bitartrate, currently approved by the FDA to treat a rare kidney disorder called nephropathic cystinosis, was thought to act on biological pathways similarly to NAC, Falk's team performed their current preclinical research study.
The study team published its findings Jan. 22, 2019 in Human Molecular Genetics.
More information can be found here
.
---
Newfoundland child with incurable disease living life filled with love, family and friends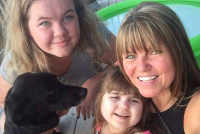 2019-2-23
Olivia Reardon was diagnosed with Pearson syndrome which is a mitochondrial disease which causes anemia and multiple system failures. Her family was told she would probably not make it till her 4th birthday. Family and Community Support has helped her along in her painful journey. Olivia will be 11 years old this coming September. More information on Olivia can be found here.
---
2019-1-30
According to a review of health care utilization for pediatric patients with Mitochondrial Disease (MD) in the United States,  their costs were similar to that of Multiple Sclerosis (MS) and Amyotrophic Lateral Sclerosis (ALS). This is based on the total cost allowed per member per month. These figures are $4829  (for MD) vs $202 for the total member population. 
More information can be found here
.